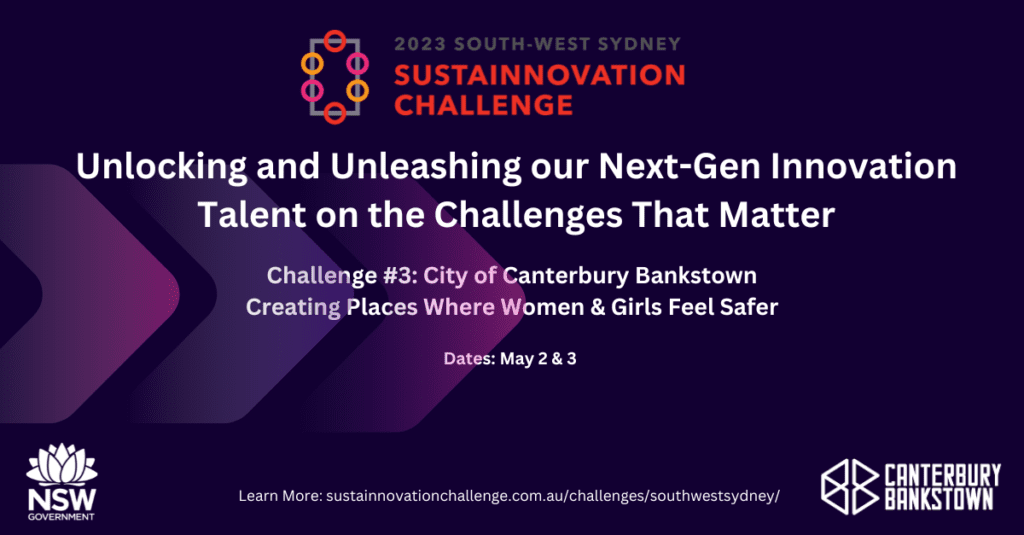 South-West Sydney, Australia – With just a couple of weeks away, the South-West Sydney Sustainnovation Challenge Series team is excited to announce the upcoming City of Canterbury Bankstown Sustainnovation Challenge: Creating Places Where Women and Girls Feel Safer, an innovative and creative challenge for secondary students across the region.
In collaboration with the City of Canterbury Bankstown, Transport for NSW, Greater Cities Commission, and Sydney Catholic Schools, this community challenge aims to tackle the urgent issue of creating safer public spaces for women and girls.
Through working with these organisations and thought leaders in place-making, innovation, and community safety, students will gain valuable insights and context of the challenge, then contribute their fresh perspectives and ideas to inform solutions or programs that can develop and trial in the City of Canterbury Bankstown.
"We have the commitment and resources to activate the best ideas that come out of this challenge. It's not just a talk fest," says Duncan Burck, Managing Director of MCB Business Partners, creator and Program Director for the Sustainnovation Challenge Program.
Duncan went on to say, "We are proud to have partnered with these organisations to curate a community challenge that tackles an urgent issue. This is an opportunity for our next generation to contribute to the development of a safer community."
The South-West Sydney Sustainnovation Challenge Series encourages students to develop innovative solutions to community challenges in the region. The challenge will be run on May 2 & 3, with the whole team looking forward to the ideas and solutions that the students will propose.